Tapping into Technology to Ease Pressure During Peak Shopping Periods
by Romany Reagan on 6th Mar 2018 in News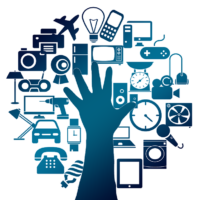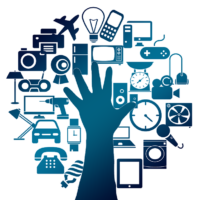 In this piece for RetailTechNews, Kelly White, general manager of WWT Asynchrony Labs, explores the range of technologies available to ensure retailers can cater to customer demand.
Digital disruptor Amazon has decided to take on the high street. A few weeks ago, the online giant unveiled a brick-and-mortar store, Amazon Go, which eradicated long queues and the checkout process. Installed throughout the store were a number of infrared cameras and scanners to detect what shoppers are picking off the shelf, and then charging it to their account as they leave the store, leading to a far more seamless process.
This shift to eradicate queues is transforming the retail sector, and we are seeing a number of other established stores embracing similar technologies, for example Walmart and Sainsbury's have launched 'shop-and-go' smartphone apps that allow customers to complete their entire shopping trip using just their mobile phones as point of sale devices.
With Amazon Go, and other similar innovations, pushing the boundaries of brick-and-mortar retailing and changing customer expectations, it is essential that other retailers ask themselves what can be done to improve their customer experience and ease any pressure they might face.  
Luckily, there are a variety of technology options available to help more traditional retailers succeed.
Internet of things (IoT) technologies have been used in the back office to track and replenish stock for a while now. However, retailers are now beginning to reap the benefits of a front-end IoT experience, using IoT-technology directly to improve the customer experience, bringing connected technologies to the shop floor. For example, sales processes are becoming more fluid as portable Point of Sale (PoS) devices are being placed in the hands of both customers and employees, enabling orders to be made before checkout and in some cases even before the customer has entered the store.
PoS devices are also enabling shoppers to purchase their goods online whilst in a physical store, which is tremendously useful if stock runs out. Ted Baker has put a similar system in practice for its small, flagship stores that don't have enough space for large backrooms. With on-the-ground ordering and payment systems, staff can order out-of-stock items for customers from the shop's online wing – so the sale is kept with the retailer, and the customer is kept happy.
When it comes to larger outlets, developments such as Virtual Bluetooth Low Energy (vBLE) beacons are revolutionising the personalised experiences that can be had in-store. In complex stores, such as IKEA, vBLE-enabled location services are changing the game by allowing their staff to locate and prioritise customers in real-time. vBLE beacons offer a new level of accuracy and adaptability, as unlike fixed WiFi access points, they do not rely on triangulation to pinpoint customer devices. This means that customers can access Google maps-style guides to help navigate around the shop on their devices.
By integrating IoT into the logistics side of their business, retailers gain much more access to information, including details about exactly where deliveries are and real-time data about traffic and supply delays. They can then offer more accurate and responsive delivery times to their online shoppers. This means they can give more details to customers about exactly where their purchase is, improving the accuracy of online delivery times. It also gives brick-and-mortar staff more up-to-date information about what will be in store and when, to help their sales process.
Retailers can utilise a range of IoT technology and online store insights to influence merchandise levels at physical locations. By using innovative technologies, retailers have the best chance of keeping track of their stock and deliveries, so that the customer can get their order in time.
The trend of online retailers moving into physical stores highlights that the best retail model is one that combines innovative aspects of both bricks-and-mortar and e-commerce. Retailers can take well-defined and targeted steps to achieve the best of both worlds and, ultimately, improve both customer satisfaction and revenue through IoT.