More Significant Insights Can Be Derived from POS Data; Brits Want Rewards for Sharing Their Data
by Hugh Williams on 8th Mar 2018 in News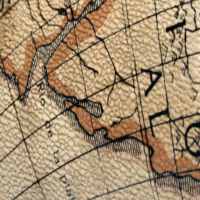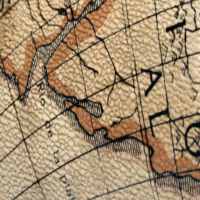 RetailTechNews' weekly roundup brings you up-to-date research findings from around the world. In this week's edition: More Significant Insights Can Be Derived from POS data; Brits Want Rewards for Sharing Their Data; and UK Behind Rest of the World in App Adoption.
More Significant Insights Can Be Derived from POS Data
Nearly all (92%) of retail brands want more insight from their point of sale data, finds a study by Askuity.
As retailers increase the pressure on brands to justify their on-shelf presence, brands are turning to point of sale data to better forecast sales, improve promotional effectiveness, and reduce out of stocks. Yet, despite a significant push to be more collaborative with their retail partners, brands still feel they can be doing more to leverage data.
A majority of respondents (57%) acknowledged that they could be doing more to strengthen their buyer relationships by leveraging POS data. Eight-in-ten (81%) brands say that their field sales team would benefit from having POS on their mobile devices, yet only 53% were providing this level of insight to their field sales team.
Brands indicated that they are most interested in leveraging POS to improve planning and forecasting, gain better visibility into new product launches, enhance promotions, and reduce out of stocks. Two-thirds (63%) of brands are looking to move away from applications such as Excel in an effort to improve POS reporting and analytics. 
Brits Want Rewards for Sharing Their Data
Over half (54%) of UK consumers would be willing to share their personal data for reward points, according to research by OnBuy.
Closely behind this was financial incentives and cash rewards, which 53% of UK consumers would be willing to trade their personal data for. Contrastingly, personalised rewards or recommendations is the incentive that UK consumers would be least enthusiastic about exchanging their personal data for, at only 16%.
Despite the European Union's general data protection regulation on the horizon (25 May, 2018), 61% of UK consumers believe they will inevitably be giving data to more companies for the foreseeable future.
Over half (60%) of UK consumers would be most uncomfortable sharing their private conversations from the messaging platforms on which they're active. Thereafter, a consumer's search history from their web browser was the next most-cited source of data that consumers would refrain from wanting to share, at 51%.
UK Behind Rest of the World in App Adoption
The UK m-commerce market is set to double within the next four years, to be worth £58bn by 2021, according to research by Worldpay.
The report shows that we are demanding a more luxurious personalised service from the apps on our phone. One-third of UK consumers would pay more for a product or service if the mobile experience is better. Mobile-first millennials have the highest expectations – 43% demand a five-star shopping service from their pockets.
Brits are increasingly selective over which apps they choose to download. On average, UK smartphone users have just seven apps downloaded onto their device, compared to a global average of 10. The UK is behind the rest of the world in the mobile app revolution, as 37% of British consumers still prefer to purchase items via a mobile browser over an app – more than any other country globally.
Trust is particularly important in this market, with 77% of shoppers saying they would only consider downloading apps from brands that they know and trust, compared to 71% across the globe.