Failure to Track Customer Lifetime Value; Data Sets Best-Performing Retailers Apart
by Hugh Williams on 22nd Mar 2018 in News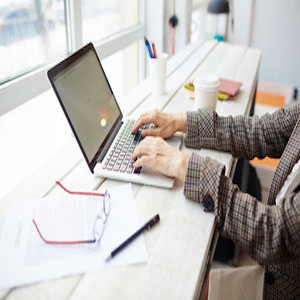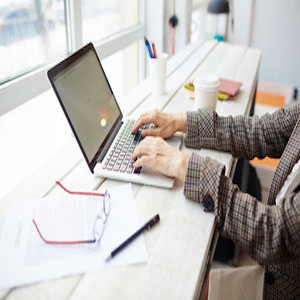 RetailTechNews' weekly roundup brings you up-to-date research findings from around the world. In this week's edition: Failure to Track Customer Lifetime Value; Data Sets Best-Performing Retailers Apart; and Personalisation Strategies Have Room to Improve.
Failure to Track Customer Lifetime Value
UK marketers are missing out on revenue by failing to measure customer lifetime value (CLV), according to stats from Criteo.
Three out of four (76%) UK organisations are not able to effectively measure CLV, despite its tangible impact on sales, customer loyalty, and speed to market. Every marketer surveyed agreed that the importance of CLV will increase in 2018, with the vast majority (72%) identifying better use of data as key to successfully measuring customer value this way.
Eight-in-ten (81%) marketers who are monitoring CLV have seen sales increase as a result. Of those marketers, 79% have also been able to action more timely marketing. Of the marketers planning on implementing CLV, 68% expect to see an increase in retention, and over half (56%) believe it will enhance brand loyalty in the long term.
Nearly three-quarters (72%) of marketers cite better use of data as a key barrier to employing CLV. For the majority of Britain's marketers, customer data holds the key to unlocking the potential of CLV and is crucial to reaping the rewards associated with its implementation.
Short-term transactional models are no longer representative of an evolving customer base, with millennials who are 11% less likely than the general populous to be swayed by price alone. However, they are significantly more likely to be incentivised by longer term gains such as a free gift or free personalisation.
Data Sets Best-Performing Retailers Apart
Over the next three years, brand leaders plan to employ nearly 50% more data scientists, according to research by Salesforce and Deloitte.
While companies' practices will need to mature if these newly hired data scientists are to succeed, strategic and well-supported investments in AI have the potential to pay significant dividends in the future.
The findings also show that brand leaders who reported a revenue increase of at least 10% in the past fiscal year focus on data at nearly two-times higher rates than under-performers across all areas. Seven out of 10 elite performers are agile enough to quickly respond to consumer demands and insights – versus 37% of under-performers. In addition, 72% of elite performers continually gather information on consumer expectations, trends, and feedback, versus 54% of under-performers.
Surveyed brand leaders say they maintain an average of 39 disparate front-end systems to manage consumer engagement, including point-of-sale, mobile, call centre, e-commerce, and email marketing. This not only creates silos across customer touchpoints, but extra work for retailers in having to manage multiple individual systems.
Personalisation Strategies Have Room to Improve
Many retailers' personalisation focus is blurry at best, finds research by Coherent Path. One of the key factors considered by Coherent Path was whether a retailer sent the same emails to purchasers and non-purchasers on the same day. Marketers in the health and beauty category scored considerably better than other verticals, with only 24% of purchaser emails matching non-purchaser emails. The average across all sectors was 62%.
Health and beauty retailers also scored far higher than average when it came to discounts, sending 53% fewer promotional emails to purchasers versus non-purchasers. On average, retailers overall only sent 19% fewer emails featuring discounts to purchasers versus non-purchasers.
For overall email marketing performance, online-only retailers scored higher than brick-and-mortar retailers, with online furniture store Wayfair ranking at the top. But two multichannel brands, Crate and Barrel and J.Crew, filled out the top three.