Weekly Focus: Alibaba Moves into Home Improvement with £625.91m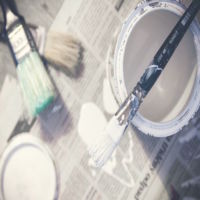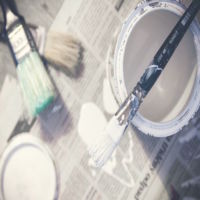 Alibaba Group is back in the spotlight this week with its move into another retail sector in China – this time, in home improvement and furnishing.
The e-commerce giant said it was forking out ¥5.54bn (£625.91m) to acquire a 15% stake in Beijing Easy Home Furnishing, the country's second-largest chain in the market. Alibaba said the move was yet another step towards expanding its New Retail strategy, which aimed to meld offline and online platforms to provide an integrated consumer experience, in various sectors.
It followed the company's recent investments to grow its footprint in the bricks-and-mortar industry, including a 36% in China's largest hypermart operator Sun Art Retail Group, and USD$2.6bn (£1.88bn) buyout of departmental store Intime Retail.
Beijing-based Easyhome currently operated 223 stores across China, where its products and services included home design, refurbishment, and building materials.
Alibaba also ran its own chain of supermarkets and convenience stores, called Hema, which it regularly championed as showcases of its new retail business model. The physical stores simultaneously served as fulfilment hubs for online orders made via the vendor's e-commerce marketplaces.
With plans to open another 30 Hema outlets in Beijing by end-2018, Alibaba said it aimed to have a network of 2,000 within the next three to five years.
Last week, a filing to the Shenzhen stock exchange also revealed that the company planned to invest USD$486m (£351.35m) for a 38% stake in Shiji Retail, which developed big data applications to hotels and retail companies.
Pump Up in One Click
In a separate announcement, Alibaba further revealed that it was trialling new technology that would enable petrol stations to automatically detect and refuel cars. Developed jointly with SAIC Motor, the Banma Network Technology currently was being tested out at a Shell station in Beijing, where Alibaba said it would launch the "first smart petrol station" by the first half of 2018. This would be followed up with more launches in other cities across China, it added.
According to the tech giant, the Banma Network system was powered by Alibaba's Internet of Things (IoT) operating system AliOS, which used geofencing algorithms to detect when a car pulled up into a designated spot beside a pump. It then would automatically trigger the system.
Through a touchscreen monitor, drivers would be able to select the fuel type and amount they needed, and choose to pay via Alibaba's e-wallet Alipay or their Shell membership account. Via the touchscreen, they also would be able to purchase food and other items from the grocery store located at the station, which would be brought out by a staff member to their car.
According to Shell, this new service could slash the time customers spent at petrol stations, an average of 10 to 15 minutes, by up to 50%. It also pointed to future plans to introduce customised services based on data analysis of consumer preferences and product offerings at each petrol station.
In addition, Shell members who owned internet-connected cars running on the latest version of AliOS would be able to pump up in a single click. The fuel company operates 1,300 stations in Greater China.
Banma CEO Alex Shi said the collaboration aimed to apply Alibaba's new retail business model to petrol stations, specifically, servicing internet-connected cars.
Shi said: "Through our collaboration with Shell China, we want to empower the energy sector, delivering exceptional commuter experiences to car owners and substantially improve work efficiency for petrol stations."
Rebecca Chan, vice president of retail at Shell China, added that the company hoped to tap "secure, accessible IoT technology" to enhance customer experience.
According to Alibaba, some 400,000 internet-enabled cars in China operate on AliOS.
Fung Retailing operates a network of more than 3,000 stores in China, Singapore, South Korea, France, the UK, Malaysia, Thailand, and the Philippines.