Weekly Focus: Alibaba Credits 'New Retail' for 56% Revenue Growth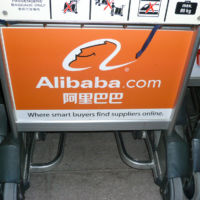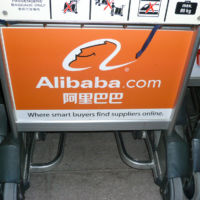 This week, Alibaba reports a 56% climb in revenue for the quarter ended 31 December, 2017, which it says is fuelled by a continued focus on the company's 'new retail' strategy.
The Chinese e-commerce giant chalked up revenue totalling ¥83.03bn (£9.33bn) for the quarter, with its core commerce business growing 57% year-on-year to hit ¥73.24bn (£8.23bn) in revenue. Its net income for the quarter totalled ¥23.33bn (£2.62bn).
Alibaba added 27 million annual active consumers on its retail marketplaces, which included Taobao and Tmall, to reach 515 million, as of 30 September, 2017. It also brought on another 31 million mobile monthly active users from September 2017 to hit 580 million in December 2017.
The company attributed the increase to its use of artificial intelligence (AI) on its Taobao app, which powered recommendations and 'innovative content formats' to drive higher user engagement and conversion. It added that it would continue to invest in machine-learning tools to match consumer intent and product selection to further enhance consumer experience.
Its business-to-consumer (B2C) marketplace Tmall saw a 43% year-on-year growth in physical goods gross merchandise volume (GMV) for the quarter, fuelled by growth across major categories such as apparel, consumer electronics, and FMCG.
Revenue from cross-border and international retail businesses grew 93% year-on-year to hit ¥4.73bn (£531.25m) for the quarter, driven by strong growth from Alibaba's Southeast Asian e-commerce platform Lazada, as well as its international marketplace AliExpress.
The company also expressed optimism for the "long-term secular growth prospects" of its international markets, despite the highly competitive e-commerce markets in Southeast Asia.
In addition, Alibaba pointed to its 'new retail' strategy, which looked to meld offline and online user experiences, as a key growth catalyst for the company. In this aspect, it said it had pushed on with new partnerships and technologies, including adding five physical supermarkets – called 'Hema' – in Shanghai, Beijing, Ningbo, and Suzhou.
As of 31 December, 2017, it operated a total of 25 Hema stores, which it said tapped both online and offline retail technologies, encompassing digital supply chain systems, mobile, and consumer insights, to deliver a more "seamless" user experience.
Noting that revenue from its new retail initiatives were starting to make "meaningful" contributions to its domestic commerce revenues, Alibaba's executive vice chairman Joe Tsai said the company was able to do so with three key factors: "First, Alibaba's marketplace platforms handle billions of transactions each month in shopping, daily services, and payment. These transactions provide us the best insights into consumer behaviour and shifting consumption trends. This puts us in the best position to enable our retail partners to grow their businesses.
"Second, Alibaba is a deep technology company. We contribute expertise in cloud, AI, mobile transactions, and enterprise systems to help our retail partners improve their business through digitisation and operating efficiency", Tsai explained. "Third, Alibaba has the most comprehensive ecosystem of commerce platforms, logistics, and payment to support the digital transformation of the retail sector."
Revenue from its China commerce retail business accounted for 72% of Alibaba's total revenue for the quarter, climbing 47% from the previous year to clock ¥60.11bn (£6.75bn). This included revenue from its Intime department chain, imports, and Hema.
Alibaba also announced plans to take a 33% equity stake in Ant Financial, in accordance to an agreement both companies established in 2014. Tsai said increased collaboration between the two organisations would further drive Alibaba's new strategy with mobile payments as well as increase user acquisition and retention with Ant's Alipay mobile wallet.
JD.com Inks AI Partnership to Create 'New Retail Format'
Meanwhile, Alibaba's main rival JD.com has inked a partnership with Fung Retailing to jointly develop AI-powered retail tools.
Both organisations unveiled plans to tap AI to "transform" the retail landscape, which they said would include the development of an AI platform and "smart retail" applications.
The collaboration would include the establishment of an 'AI Boundaryless Retail Centre' to lead and manage joint R&D projects, as well as facilitate information and expertise-sharing between the two companies.
"Leveraging AI, and combining JD.com's extensive online expertise and Fung Retailing's offline expertise, the two companies aim to develop a new retail format for China and Asia", according to a joint statement released by both companies.
They said this would include the creation of an "AI-driven retail system that seamlessly integrates online and offline retail platforms", and the development of a system that could manage products, pricing, storage, orders, and payments.
The partnership also would look to enhance consumer experience through various applications such as AI-powered virtual fitting, unmanned stores, and smart shopping assistants.
Fung Retailing's group managing director Sabrina Fung said: "When it comes to the future of retail and driving the customer experience, AI is an essential component. Across our retail portfolio, AI is a focal point and this co-operation with JD.com will, without doubt, accelerate our progress."
Fung Retailing operated a network of more than 3,000 stores in China, Singapore, South Korea, France, the UK, Malaysia, Thailand, and the Philippines.