Retail E-Commerce Sales Rising; Evergage Expands into Europe
by Sonja Kroll on 15th Feb 2018 in News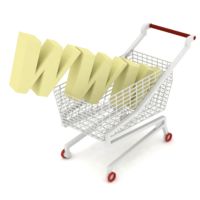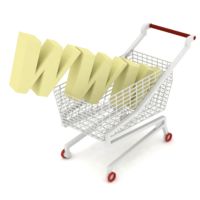 RetailTechNews rounds up some of the biggest stories in the European retail technology space. In this week's edition: E-Commerce Sales to Reach Nearly USD$3tn in 2018; Evergage Launches German subsidiary; and Retailers Unimpressed by Retail Technology.
E-Commerce Sales to Reach USD$2.84tn in 2018
According to estimates by eMarketer, retail e-commerce sales worldwide will reach USD$2.842tn (£2.035tn) in 2018, increasing 23.3% since 2017. Worldwide, e-commerce has a 12% share of the total number of retail sales. E-commerce sales continue their upwards trend, having increased from their 10.2% share in global retail sales in 2017. The increase is mainly driven by Asia-Pacific, eMarketer says, where 17.6% of total retail spending will go towards e-commerce in 2018.
While retail sales continue growing, the growth rate of e-commerce sales has somewhat slowed down from 25.6% in 2016, to a projected 23.3% this year. By 2021, the growth rate could come down to 18%, eMarketer predicts. Nevertheless, total e-commerce sales in retail will continue to rise and reach USD$4.8tn (£3.45tn) in 2021.

Similarly, mobile commerce growth, although a key factor in e-commerce's spending growth, is also slowing. While the sector increased by 40.3% last year, The growth rate is forecast to slow to 22.2% by 2021.
Focusing on the nearer future, eMarketer expects retail m-commerce sales to reach USD$1.8tn (£1.29tn) in 2018. This equates 63.5% of all e-commerce sales. In this scenario, China alone generated more than two-thirds of global retail m-commerce sales in 2017, driven by its mobile-first internet audience.

"A greater dependence on mobile devices, namely smartphones, is having a positive effect on retail m-commerce sales globally", said Monica Peart, senior forecasting director, eMarketer. "This trend is evident in more frequent mobile shopping sessions and higher spends per session, both hallmarks of a growing expectation for mobile devices to satisfy a variety of consumer shopping needs."
Evergage Expands in Europe
Having recently bought up the MyBuys recommendation engine, Evergage is now setting its sights on European expansion. Launching their expansion in Germany, the U.S. company has formed 'Evergage GmbH', with headquarters in Stuttgart and additional offices in Berlin. The focus of Evergage's European efforts is initially the German-speaking market in Germany, Austria, and Switzerland.
At the helm of Evergage GmbH is Gregor Wolf as managing director. "We look forward to expanding on the success we've seen in the automotive industry, and extending the benefits of personalisation to many more B2C and B2B companies in the DACH region", Wolf says. "The market for personalisation here is ripe for growth, especially with such robust e-commerce activity. However, too many companies are stymied by the fragmented state of personalisation applications – struggling to unify various 'point' solutions that don't play well together. With the proven, comprehensive functionality of the Evergage platform and our deep expertise in digital marketing and customer experience design, our business is well-positioned to help companies identify and address a wide variety of use cases for personalisation."
Evergage's expansion in Europe comes on the heels of momentum for the company in its U.S. core market, as well as customer activity across South America, Europe, Asia, and Australia. Evergage provides a cloud-based platform to enable real-time personalisation, improving revenue growth, and demand generation.
Retailers Unimpressed by Tech Solutions
Digitisation may not be the be-all and end-all in retail. According to a survey by Fujitsu, retailers are predominantly sceptical of the new retail technologies presented to them, claiming that digitisation has hindered engaging with customers rather than helped.
A quarter of those surveyed said that technology is making it more difficult to connect with customers when face-to-face with them in bricks-and-mortar stores, partly because personalisation is viewed with suspicion by many consumers. Twenty-five percent of retailers said they are unimpressed by their attempts at employing technology solutions in their businesses. When failing to get consumer responses from tech-led solutions, retailers are increasingly returning to traditional ways of interacting with customers and attracting consumers into their stores.
However, the majority of respondents (40%) found that their tech solutions have boosted their businesses' growth, while 35% believe that their productivity has increased on the back of tech implementation. Yet only 50% of the survey participants have digital strategies in place at all.