M-Commerce on the Rise in France & Germany; New Impulses For Retail from IoT
by Sonja Kroll on 22nd Feb 2018 in News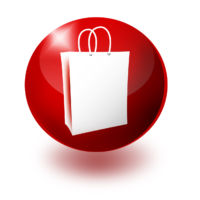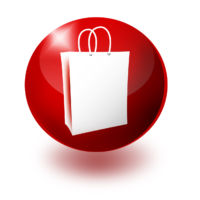 RetailTechNews rounds up some of the biggest stories in the European retail technology space. In this week's edition: Retail M-Commerce in Germany and France; IoT Fuels E-Commerce; and January Retail Sales Figures. 
Retail M-Commerce Booming in Germany & France
Germany is the second-largest m-commerce market in Europe. At number two behind the UK, German mobile commerce sales will amount to USD$27.55bn (£19.75bn) in 2018. The third-largest mobile commerce market in Europe is France, with a projected sales volume of USD$17.62bn (£12.63bn) this year.
"Increasing penetration of smartphones is definitely helping to drive mobile shopping and buying in Germany", explains Karin von Abrams, principal analyst, eMarketer. "M-commerce had a relatively slow start in the country, partly due to the older skew of the population. But momentum has picked up significantly in the past year. Cross-border purchasing from other countries in Western and Northern Europe is also fuelling m-commerce and e-commerce more generally. Many consumers elsewhere in the EU now look to retailers based in Germany for a broad range of goods and services not available from their domestic merchants."
In France, brands and retailers are driving growth in m-commerce sales, von Abrams says: "Both brands and e-commerce merchants are putting more much emphasis on the mobile experience than in the past. Even leading retailers such as Amazon, Cdiscount, and La Redoute are working hard to reduce page load times on mobile, for example, so that shoppers and buyers have a smoother, quicker transition between pages, and between browsing, buying, and confirmation of purchase. Speed is known to be a key factor in mobile customer satisfaction and loyalty."
M-commerce has been experiencing constant growth in Germany over the last five years, and in 2018 will amount to almost 39% of all retail e-commerce sales, eMarketer predicts. France will only reach the 39% mark in three years' time, with m-commerce currently making up 32.1% of all retail e-commerce.
By 2021, m-commerce sales will represent 42% of total retail e-commerce sales in Germany, with France close behind at 38.4%
IoT Expected to Push Connected Retail Market
Market intelligence provider Transparency Market Research (TMR) believes that the demand for connected retail is on the rise. Relying on the Internet of Things, new opportunities will open up for the interaction between retailers and customers, the company concludes in their recent report. Currently standing at a value of USD$19.46bn (£13.93bn), the  global connected retail market could rise to USD$82.31bn (£58.95bn) by the end of 2025, with the demand in the global connected retail market reaching a growth rate of 19.8%.
Such growth depends on continued investment in product innovation, TMR says. "Nearly every major player of the global connected retail market are international vendors of technology. Investment in the research and development of innovative products is their primary focus. However, there are strong possibilities of new entrants making a mark in this market too via niche approaches and, hence, activities of mergers and acquisitions are highly anticipated in the near future."
Key players in the connected retail market are Amazon Web Services, Google, Microsoft, Cisco, and IBM, to name but a few. According to TMR, the global connected retail market is mainly driven by the increasing adoption of the IoT, as well as the rise in online shopping. The strong culture of innovation in the IoT sector is a major driver of new opportunities, which will see consumers and products increasingly included in the digital realm. For the retail sector, that means that implementing IoT will open new, real-time insights from connected stores. Combined with cognitive computing and rich data, it will transform the in-store experience and streamline operations.
January Retail Sales Numbers Better Than Last Year
2018 has started well for online retailers in the UK. Online retail sales in January increased by 13.9% compared with last year's figures, finds the IMRG Capgemini e-Retail Sales Index. The reason may have been the weather: a wet January kept customers indoors, causing the lowest January high street footfall of the past five years. Instead, customers fulfilled their shopping needs online this January.
As expected, sales in January always slump in the post-Christmas period. However, the expected decline when comparing online retail sales month-on-month was lower than in previous years. In January 2018, the online retail decline amounted to -20.4%. IMRG says the average decline in the last five years was -24.1%.
The slowed decrease may also have been a consequence of the low growth of retail sales value in December 2017: in the last month of 2018, online retail sales only grew by 9.1% , making it the lowest growth of 2017. Nevertheless, customers in the UK went online shopping to the tune of £15.86bn in December 2017.