Weekly Focus: C2C Marketplace Fights Fraud with AI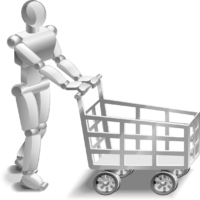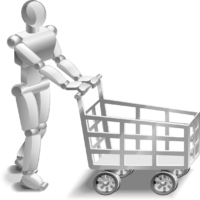 With millions of products listed on its site, and sales negotiation taking place mostly between consumers, Carousell recognises the need to ensure its marketplace remains a safe environment and it has turned to artificial intelligence, as well as machine learning, for help.

Launched in August 2012, the Singapore-based C2C (consumer-to-consumer) online marketplace now has 100 million product listings and has helped sell 38 million items over the last five and a half years, Carousell's co-founder and CTO Lucas Ngoo said in an interview with RetailTechNews, who declined to reveal the number of active users on the site. The majority of transactions were from the seven markets in which it operated, including Hong Kong, Indonesia, Australia, Malaysia, and the Philippines.
The company currently employs close to 200 people worldwide, 100 of whom are part of its two engineering teams in Singapore and Taiwan and includes product engineers and data scientists. To date, the company has announced three rounds of funds totalling USD$41.8m (£30.323m) from seed, Series A, and Series B. Its investors included Rakuten, 500Startups, QuestVC, and Golden Gate Ventures.
Ngoo said the company was cautious about the kind of data it collected, taking only information that would be useful – for example, in facilitating more relevant product recommendations for buyers and assisting sellers to move their items faster.
He said it tracked data related to buying and purchase behaviours, as well as products consumers searched for. The data was especially critical to detect fraudulent behaviour and improve overall user experience, he noted.
In fact, Carousell started applying machine learning and artificial intelligence (AI) last year as part of its efforts to build trust and a safer marketplace environment. It used Tencel Flow to train its machine-learning model, which ran on Google Cloud ML platform.
Tapping a combination of rules-based AI and machine learning had helped reduce fraud rate on the site to less than 0.05%, Ngoo said, but declined to reveal actual numbers.
The software, for instance, could detect instances when a buyer or seller asked the other party to leave the Carousell chat platform to communicate on an external messaging app. This could potentially be a move to extract personal data or sensitive information that then would be used to commit fraud.
When the user sent out such requests beyond a predetermined frequency, an alert would be sent to Carousell's trust and safety team for review. They then would decide on the next course of action, such as suspending the user's account.
The site, in future, also could trigger a popup window to alert users of the potential risk when such instances  occurred. In addition, the AI system could analyse images and detect those that did not match the title or product description, such as prohibited items.
Ngoo said: "Ultimately, machine learning can help by setting thresholds that now [still] are set by humans. If we can have a model that learns automatically, it will make it easier and faster.
"We're optimistic about how AI and machine learning can help us, so we're putting in a lot of effort into this."
He stressed that the objective was not to replace their human skills, but to help employees do more with less. Monitoring a marketplace with 100 million product listings manually would be tedious and time-consuming; but Carousell still needed to ensure quality and moderation remained robust, even as the site's listings continued to grow.
"We want to give our staff the tools they need to be efficient, such as product categorisation. Some consumers may list their products in the wrong categories and my team previously would scroll through the items to identify those that were wrongly categorised. We can't continue to do this the old way.
"We now run a model to analyse and detect items that may be a little more ambiguous, for example, when a product title contains fashion keywords but shows up in the electronics category. This would be automatically flagged for human intervention", he explained.
His team would next explore ways to use the technology to improve services for buyers and help others sell their products faster. The company also was looking at ways to use the data it collected to help the marketing team better drive their campaigns, as well as create more personalised user experience.
He noted that retaining users was just as critical as acquiring them; and consumers would stay on the marketplace only if they were able see products that interested them.
Facebook Opens Up SG Marketplace
Still in Singapore, Facebook this week launched its Marketplace platform, making the Asian market the latest of 47 where the C2C marketplace was available.
According to the social media site's director of product management, Karandeep Anand, 550 million people a month currently buy and sell in groups on Facebook.
"Whether you're a new parent looking for baby clothes or a collector looking for a rare find, Marketplace makes it easier to buy and sell what you need", Anand said. "People can feel good about buying and selling on Marketplace because it's easy to view the public profiles of buyers and sellers, your mutual friends, and how long they've been on Facebook."
Facebook said Marketplace would display items that were relevant to users' interests and available in their community. They also could post products for sale directly on the platform or cross-post from a buy-and-sell group.
Products were listed across categories such as household, electronics, and apparel. Buyers could send sellers direct messages from Marketplace and make an offer. Both parties then would have to iron out the details of the transaction, if any. Facebook said it would not facilitate payments or deliveries.