Weekly Focus: Alibaba Eyes Further Expansion of Physical Stores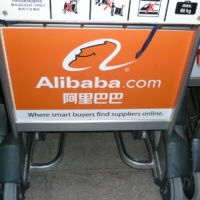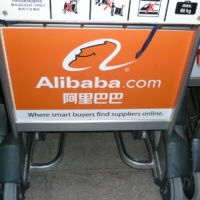 This week, Alibaba has announced plans to expand its network of Hema supermarkets with another 30 locations in Beijing, up from the current five.
Scheduled to open by end-2018, the new physical stores would beef up deliveries for some 1.5 million residents in the Chinese city who, today, lived within three kilometres from a Hema store. This coverage meant they could receive their groceries 30 minutes after placing their orders, according to Alibaba.
The Chinese e-commerce giant opened its first Hema store in 2016 and aimed to run a network of 2,000 in the next three to five years. It currently operates 25 stores in seven cities across China, including 14 in Shanghai, two in Nigpo, and one each in Hangzhou, Shenzhen, Suzhou, and Guiyang.
Hema CEO Yi Hou said Beijing served as the first testing ground for Alibaba to realise its new "three-kilometre ideal living community" model. This was jointly supported by the company's various subsidiaries and partners, including e-commerce site Tmall, bike-sharing service Ofo, and mapping services provider Autonavi, to deliver online-offline services to local communities.
Alibaba previously said conversion rates for Hema app users were as high as 35%, with sales per unit area between three and five times higher than traditional supermarkets. The company touted Hema stores as showcases of its 'new retail' strategy, which melded offline and online capabilities to enable consumers to tap both platforms to access products and services.
With purchases at the stores, as well as online, made via Alibaba's mobile payment platform 'Alipay', data from transactions was analysed and used to push recommendations personalised for consumers. In addition, location data also helped the company map out the most efficient routes delivery employees made between Hema stores and customers' homes.
Alibaba added that plans were underway to open stores in new cities, including Fuzhou, Chengdu, and Guangzhou, and establish further partnerships with other retailers such as Sanjiang Shopping Club, Bailian, and department store chain Intime.
Citing figures from Goldman Sachs and the Chinese Ministry of Commerce, Alibaba said China's online retail market was estimated to be worth USD$1.7tn (£1.25tn) by 2020, while physical retailers were seeing diminishing margins, with China's top 100 retail companies clocking a 0.5% dip in sales in 2016.
Yi said: "As our model becomes more established, it can be shared with other traditional retailers to help them transform in the digital age."
Millennials to disrupt China's retail market
Apart from digital transformation, Chinese retailers also will need to prepare for the emergence of millennials in the country who are expected to have a significant impact on the local industry.
A new study revealed a 'generational shift' was likely to emerge in the next five years, when millennials would outpace older consumers to become the biggest spenders in the country. Conducted by Ipsos, the survey polled 3,004 respondents in mainland China and was commissioned by released by KPMG China and Mei.com, a Chinese luxury and fashion brands retail site.
Consumers born between 1985 and 1989 currently spent ¥5,852.50 (£664.07) a month, just behind their older counterparts who spent ¥6,040 (£685.34). This, though, was expected to be the reverse over the next five years, as 31% of millennials see a significant spike in their income, compared to 18% of their older peers.
The report noted that businesses in China increasingly were adopting a multi-brand strategy to address a wider audience, marketing a range of products under different brand names, each targeting specific customer segments to extend their reach. Common amongst players in the automobile, fast-moving consumer goods (FMCG), and cosmetics sectors, this approach also had been adopted by the wider industry.
As the country's retail market further developed, more consumer groups including millennials would gain prominence, making it critical for market players to diversify to better engage different consumers.
Anson Bailey, KPMG China's head of consumer and retail, said: "Retailers are facing significant disruptions from the rise of the tech-savvy Chinese Millennials. They cannot afford to stand still and it is critical for them to adapt their strategies to the needs and wants of young consumers."
Food delivery operator Deliveroo, too, is helping restaurants in Hong Kong reach customers without having to invest or set up presence in their vicinity.
First introduced last September, Deliveroo Editions since has been adopted by six restaurants including MANA!, which clocked a 200% increase in revenue in its first three months of operations, according to Deliveroo. Its Editions service offers a kitchen equipped with the tools for preparing delivery-only restaurant meals, so restaurants do not need to put up the capital investment needed to set up a full-fledged restaurant infrastructure.
Deliveroo added that its data analysis helped the restaurants introduce new concepts based on consumer spending patterns and demand for certain cuisine. For instance, amongst customers in Wan Chai, there was demand for healthier and lighter lunches compared to fast food. This had prompted Sohofama to launch a lunchtime bento box set and Pololi's 'Kai' to offer customised poke bowls.