Personalisation in Retail: How to Make Your Customers Feel Special
by Hugh Williams on 9th Jan 2018 in News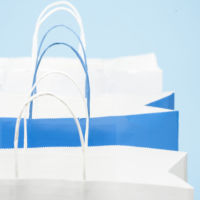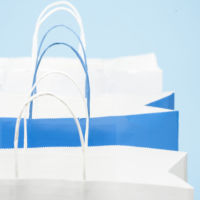 Personalisation is the buzzword on everybody's lips in retail at the moment. The question has now moved from whether or not to customise and enrich the customer experience, to how retailers can do this best. As with any trend, it can easily be misunderstood or misinterpreted. Robin Gellerman, industry strategist for Retail at OpenText, considers how content and context must drive personalisation in the retail sector.
When done correctly, delivering good quality personalised content at the right time, in the proper context, offers a big boost to retailers' revenues. In fact, research from the Boston Consulting Group suggests that brands that integrate proprietary data and advanced digital technologies to create personalised customer experiences are increasing their revenue by 6-10% – that is two to three times faster than brands that don't.
Personalisation disconnect: customer vs brand
Personalisation is by no means a new trend in retail, with companies having invested heavily in customer loyalty schemes and targeted sales offers for some years now. However, research from HSO found that 40% of shoppers become irritated by targeted offers, with a mere 7% choosing to take advantage of these personalised deals.
This research points to a disconnect between retailers employing traditional targeted offers and consumer expectations today. While 59% of HSO's research respondents expect retailers to use technology to get a 360-degree view of their spending habits, some retailers are struggling to tailor services to get personalisation right.
The way consumers engage with retailers changes on an almost constant basis. Our moods, interactions, decisions, and spending habits shift in reaction to external factors in the world around us, from work to our family lives. Faced with this, how can a retailer personalise the shopping experience for their customers when no two days are exactly the same?
Tailoring the customer experience
An array of tools designed to deliver a highly targeted, highly personal in-store experience are now available. These range from 'Smart Mirrors' to beacon technology and digital shelf-edge display technology. Depending on the day and consumer, these can deliver strong results – or come across as unnecessary and intrusive.
To get the balance right, retailers must have access to data on their customers. Yet customer loyalty schemes – a major tool for gathering this data in previous years – are declining in popularity as customers become less keen to share their personal data. Retail Dive's Consumer Survey revealed that 57% of consumers are now unwilling to share data in exchange for discounts and benefits.
Faced with this challenge, retailers are moving away from customer loyalty schemes to instead gather data and create personalised messaging based on customer behaviours and advanced algorithms. However, this does not guarantee the tailor-made experience consumers are looking for from personalisation. As an example, consumers are unlikely to be impressed when flooded with ads for a product similar to their recent online searches – particularly if they have already bought said product. This type of preference-based approach can only go so far. Today, it's just as important to consider when, where, and how the personalised message or offer is delivered.
Delivering personalisation
Content must be designed and worded in a way that will appeal to each individual consumer. Furthermore, it must then be delivered consistently across devices and in-store. To address this challenge, some companies are providing their staff with iPads in the shop, while others are encouraging their employees to create a richer and more one-to-one customer experience by continuing the dialogue online.
The latest developments in Web Experience Management and Customer Experience Management allow for the creation of this highly personalised content, as well as ensuring it can be delivered across multiple platforms. Armed with this technology, organisations can move from personalised emails and targeted offers – where the majority of retailers are today – to offer an improved experience, based on content that the customer will respond to and factoring in the context of how and when the customer will choose to access that content.
Customers want personalisation – but only on their terms. Retailers must ensure customers do not feel that their personal data is being abused to create intrusive shopping experiences. By combining good customer service with the latest customer experience technologies, retailers can offer tailor-made, personalised experiences that keep customers coming back to their brand again and again.