E-Commerce to Hit USD$1.5 Trillion by 2021; Marks & Spencer Invests in Retail Tech Transformation
by Hugh Williams on 18th Jan 2018 in News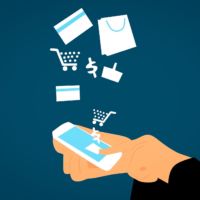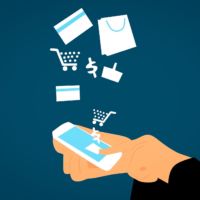 RetailTechNews rounds up some of the biggest stories in the European retail technology space. In this week's edition: Retail continues to grow; M&S invests in technology transformation; and Mobile remains challenging for retailers.
E-commerce to Reach USD$1.5tn (£1tn) by 2021
According to retail tech provider Zebra, retail industry sales are set to rise 3% annually until 2021, driven by a shift to greater e-commerce/omnichannel sales volume. Zebra's 2017 Retail Transformation Study projects that the North American and EMEA retail markets will reach sales of USD$5.5tn (£4tn) and €4.4tn (£3.9tn), respectively.
Looking at 2017, the study records that, contrary to popular belief, more retail stores were opened in 2017 than closed, a trend that is set to continue until 2021. According to the study figures, 4,080 net stores opened before October 2017. Also, 42% of retailers generated a net increase in stores, while only 15% recorded a net decrease.
Retailers are nonetheless looking for ways to increase growth. Investment in technology is estimated to increase approximately 3% over the next three years, with retailers adjusting their operations to support unified commerce and improve their users' customer experience. 
"Zebra's Retail Transformation study confirms that the key growth drivers in retail are multi-channel retailing, in-store connected technology, and connected store associates", says Jeff Schmitz, senior vice president and chief marketing officer, Zebra Technologies. "It is critical that retailers continue investing in the shopping experience and operational efficiencies. Understanding the retail transformation underway allows retailers to invest in the right technology now to meet the evolving demands and needs of their customers and, ultimately, earn more of their business."
The study is based on detailed interviews with leading retailers, 400 online surveys and an additional study of 1,800 publicly and privately held retailers across nine retail segments. It was conducted between July and October 2017.
Marks & Spencer Announces Retail Technology Transformation Programme
British retailer Marks & Spencer wants to become a digital-first chain, aiming to improve the customer experience in their stores – and to create the framework for more growth on the back of commercial technology. After a review of their current technologies, the company is planning to implement changes to deliver annual efficiencies of £30m by 2021/22 and drive clearer accountabilities and a more customer-centric approach to technology services.
Starting at the beginning of March 2018, M&S is going to launch a new technology operating model to make implementation of technology solutions more efficient. M&S will be supported by Tata Consultancy Services (TCS) as M&S's principal technology partner. At the same time, M&S will reduce the number of technology suppliers, with core supplier services and day-to-day relationship and project management of specialist suppliers controlled by TCS.
Steve Rowe, CEO, M&S, comments: "We are committed to transforming M&S for our colleagues, customers, and shareholders by delivering digital-first retailing across our stores and offices. Technology plays a huge role in this transformation – and having the right partners and model will enable us to be more agile, flexible, and responsive. Through our Technology Transformation Programme, our business will be faster, simpler, and more focused on achieving a seamless customer experience."
As part of the changes, 250 existing members of M&S's technology teams will transition to TCS, allowing the company to retain a smaller, more technical and commercially focused team. M&S expects to invest £25m to implement the new technology programme.
Retailers Struggling with Mobile
While mobile has become part of consumers' every day life, retailers are still struggling to implement mobile to manage their business. A survey by mobile tech specialists Stratix exposes the five biggest challenges that retail is facing when it comes to mobile.
The study participants cite lack of proper apps as the number one challenge (75%), followed by the lack of staff to support mobile, as well as the lack of helpdesk support (both 60%). EMV or payment options are a challenge for 47% of respondents, who believe that EMV certification issues, or lack of payment options, are a problem. Finally, 45% of the respondents find managing and monitoring mobile security is a major challenge.
Nonetheless, almost half of the participants (47%) in the study had already implemented mobile solutions for their store managers. More than a third of those surveyed (34%) have mobile POS options in place. Consumer self-checkouts via mobile are used by 26% of the retailers; 39% of retailers are planning to deploy mobile POS in the next 24 months.