Weekly Focus: Alibaba Brews Up AR Experience with Starbucks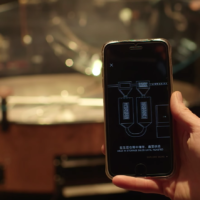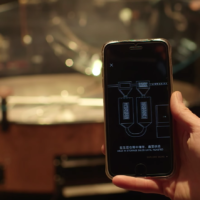 In this week's spotlight, we put the focus on Starbucks in Shanghai, where the Seattle-based coffee chain has opened its largest outlet and one that features augmented reality (AR) digital experience.
They have tapped the technologies and domain expertise of Alibaba, modelling the new F&B site on the Chinese e-commerce giant's own 'new retail' approach, melding offline and online services to engage customers in the virtual and physical realms.
Open to the public from 6 December, the Starbucks Reserve Roastery in Shanghai is only the second roastery to be established after the inaugural Seattle Roastery was launched in 2014.
China is Starbucks' fastest-growing market, with a store opening every 15 hours. It is home to more than 3,000 outlets across 136 cities, with 600 in Shanghai alone – the largest number in any city where Starbucks brews.
Spanning two floors and 30,000 square feet, the Shanghai roastery features a copper cask embossed with more than 1,000 traditional Chinese chops, or stamps, that narrate the history of Starbucks and coffee.
Customers can drop by several stations, including three coffee bars offering different brewing methods and a 3D-printed tea bar. They can point their mobile phones at the various attractions for an AR experience and find out, through visuals, information about how their brew for the day makes its way from bean to cup.
Accessible through a specially designed digital web-app platform, or on Alibaba's Taobao app, these AR features also include a digital menu that will provide details of coffee bars, brewing methods, amongst other information.
For instance, a customer can use their mobile phones to scan coffee brewing silos to identify the type of coffee beans used at that bar or scan the 'steampunk' to find out what the device does.
Along the way, visitors can unlock virtual badges and collect all of them to receive a custom roastery photo filter to capture their time at the store and share on social media.
Online shoppers on Alibaba's Tmall marketplace also will be able to purchase Starbucks Shanghai Roastery and Reserve branded merchandise as well as coffee beans to be delivered to their homes. In addition, they can register for coffee-tasting sessions at the Shanghai Roastery.
Starbucks Coffee Company's executive chairman Howard Schultz said: "The affinity we have built with our employees and customers over the past 18 years in China is special and we knew we must bring the Reserve Roastery – our boldest, most premium store ever – to Shanghai, China's bustling metropolitan hub and one of the world's most dynamic retail destinations, as well as a gateway to customers from across Asia and the world."
Amazon launches in Australia, but faces challenges
From Alibaba, we move on to its US rival Amazon.com, which has launched its online retail service in Australia, offering "millions" of products from local brands as well as Amazon offerings including Echo, Kindle, and Prime Video.
The list spans 20 product categories such as books, consumer electronics, and shoes, and free shipping is offered for orders above AUD$49 (£27.80). Amazon operates a new fulfilment centre in Dandenong South, Victoria.
Its Australia country manager Rocco Braeuniger said: "Focusing on customers and the long term are key principles in Amazon's approach to retailing. By concentrating on providing a great shopping experience, and by constantly innovating on behalf of customers, we hope to earn the trust and the custom of Australian shoppers in the years to come."
Response, though, had been lukewarm, according to local reports, with consumers noting that prices on the online site were either more or similar to local retailers.
Roy Morgan Research noted that local retailers would not be able to compete on price alone because they already operated on low margins and high operating costs. The research firm added that it would be "an unrealistic stretch" for the likes of JB Hi-Fi and Harvey Norman, which had said they would compete with Amazon on price, given their high-margin business model. Furthermore, Amazon's success was driven by volume, not profit margin.
The US online retailer also succeeded more quickly in new markets where there already was a high level of online shopping. Roy Morgan said: "The theory is simple, it's easier to churn someone from an incumbent to Amazon than it is to convince a consumer to start shopping online from a standing start."
Australian retailers, though, held a key advantage via their strong local presence and local connection.
"Amazon is anything but human and definitely not local. Take Australian supermarket brands as an example. They are in every local neighbourhood and do not have high levels of online shopping", the researcher said. Citing its market data, it noted that while 25.4% of Australians said they would like to buy their groceries online, only 3.7% actually did so.
"This signposts a solution to other retail sectors – do not try to compete on price. You cannot win. Instead, compete on everything that has a human and local connection. Amazon cannot compete with that", Roy Morgan said.