Weekly Spotlight: Mobile Now Drives 90% of Alibaba 11.11 Sales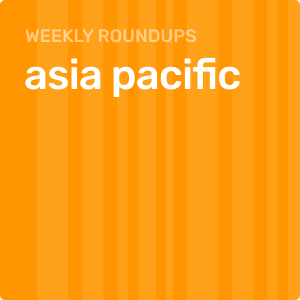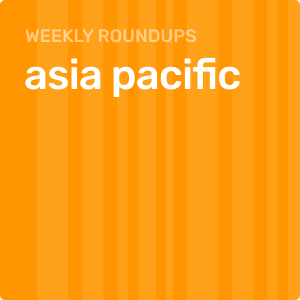 In this week's Asia-Pacific roundup, we circle back to Alibaba as it wraps up its Singles Day shopping festival with another record sales.
The Chinese e-commerce giant this year clocked 168.3bn yuan (£19.22bn) in gross merchandise value (GMV) at the end of the 24-hour online bonanza, held annually on 11 November. It smashed last year's record by 39%, processing 78.8bn yuan (£8.99bn) in the first two hours alone.
At its peak, Alibaba's backend cloud platform handled 325,000 orders per second, while its payment platform processed 256,000 transactions per second. In total, Alipay processed 1.5 billion payment transactions, up 41% from 2016. Some 812 million delivery orders were made, up from 657 million last year.
Just for comparison, US consumers spent USD$12.8bn (£9.7bn) in 2016 during the country's own annual mega shopping weekend – spanning Black Friday on 25 November to Cyber Monday. Last year's Cyber Monday alone, which then was touted to be the biggest e-commerce day for the US, saw online consumers spend a record USD$3.45bn (£2.62bn).
Alibaba, on the other hand, crossed 36.2bn yuan (£4.13bn) in GMV within the first 10 minutes alone on Singles Day 2017.
This year also saw mobile once again play a significant role in pushing sales, generating 90% of overall GMV, compared to 82.07% last year and 73.9% in 2015.
Alibaba, though, attributed the robust showing to its 'new retail' strategy, which melded online and offline experiences and enabled consumers to engage with brands both in the virtual and physical worlds.
This year, it introduced pop-up smart stores that showcased online services within physical stores, allowing retailers to drive online traffic to their physical outlets. Customers could try on lipstick virtually or browse a wider selection of items on screens displayed inside a store, dubbed 'cloud shelves'. These virtual shelves also would be able to identify items customers picked up from physical store shelves and display information about that selected product.
In addition, they could try on the item in-store, choose to purchase it instead on Alibaba's online marketplace Tmall via their mobile device, and have it delivered to their home so they would not need to lug around shopping bags.
Elaborating on how Singles Day served as a testbed for the company's new retail initiatives, Alibaba Group CEO Daniel Zhang said: "It's our vision to digitise the offline retail world. It's about generating chemistry between customers and products and retail formats. I think we can generate many new retail formats powered by digital technology to meet the demand of young customers.
"11.11 isn't just about sales. It's about consumer engagement and brand-building. That's why so many brands put so many resources into online and offline marketing, their distribution channels, and to introduce new products", Zhang added.
Cross-border spending see top dollars in China
More than 140,000 merchants participated in Singles Day this year, of which 60,000 were international. According to Alibaba, 167 retailers each chalked up more than 100m yuan (£11.42m) in sales, while 17 exceeded 500m yuan (£57.1m), and six clocked more than 1bn yuan (£114.2m) each.
The top five countries that generated the highest GMV selling to Chinese consumers on Singles Day were Japan, the US, Australia, Germany, and South Korea.
In fact, cross-border e-commerce spending in China was projected to hit USD$100.17bn (£75.93bn) this year, fuelled by the country's growing middle-class shoppers with a strong fondness for foreign brands.
According to eMarketer, a cross-border Chinese digital buyer would spend on average USD$882 (£668.54). This had increased due in part to increasing awareness of overseas brands in China and a perception that such goods were of better quality, as well as better logistics coverage.
In addition, growing popularity of e-commerce sites, such as Tmall Global, JD Worldwide, and Kaola, had made it easier for Chinese shoppers to purchase international products on platforms with which they were familiar.
eMarketer said 23% of consumers in China would make at least one cross-border purchase online; although, it noted that growth in this space would slow as Chinese shoppers opted for local brands in some categories, such as fashion.
Local retailers also were starting to adapt to demand for goods of high quality.
eMarketer's senior forecasting analyst Shelleen Shum said: "The average Chinese consumer is now more tech-savvy, more exposed to foreign brands through overseas travel, and the internet and, crucially, more willing to spend.
"With shopping sites such as TMall Global, JD Worldwide, and Kaola adding more brands to their offerings and improving cross-border logistics and processing times, there is an opportunity for foreign brands to tap into the demand for high-quality products, especially in categories like baby, maternity, health, and beauty."