Weekly Spotlight: Alibaba Pumps £2.17bn into Brick-&-Mortar Chain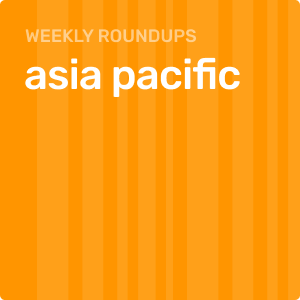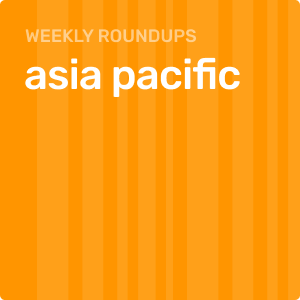 In this week's Asia-Pacific roundup, Alibaba is once again under the spotlight following its HK$22.4bn (£2.17bn) investment in supermarket chain, Sun Art Retail Group.
It unveiled plans to acquire a 36.16% stake in the Hong Kong-listed company by buying over shares from Taiwan's Ruentex Group, which would retain a 4.67% share. Another existing shareholder and Sun Art's biggest, Auchan Retail, also would be increasing its stake in the company to 36.18%.
The agreement was part of an alliance between the Alibaba, Ruentex, and Auchan Retail to tap each other's offline and online capabilities to "explore new retail opportunities" in China's food retail market.
This strategy was in line with Alibaba's own 'new retail' approach in which it melded both realms to enable brands to engage customers in the virtual and physical worlds.
Sun Art operated 446 hypermarkets in 29 provinces, autonomous regions, and municipalities across China, commanding a total gross floor area of 12 million square metres in the country. These were housed under three main brands: RT-Mart, Auchan, and Auchan Minute.
The partnership aimed to offer new shopping experiences to China's 1.3 billion consumers, the companies said.
Alibaba Group CEO Daniel Zhang said: "Physical stores serve an indispensable role during the consumer journey and should be enhanced through data-driven technology and personalised services in the digital economy. By fully integrating online and physical channels together with our partners, we look forward to delivering an original and delightful shopping experience to Chinese consumers."
Zhang said the investment also was in line with Alibaba's aim to enable retailers to enhance shopping experiences and improve business efficiency through the use of analytics.
Auchan CEO Wilhelm Hubner added that the partnership gathered the capabilities of three major players in the physical and online retail sectors.
Ruentex Group's vice chairman Peter Huang concurred, noting that consumer demand had changed significantly in recent years with the growth of mobile internet and Sun Art had aimed to transition from offline to online.
Under the partnership, Alibaba would digitise and launch new retail solutions at Sun Art outlets, including services that combined both online and offline experiences.
Based in France, Auchan operated across 17 countries with 3,715 points of sale, including hypermarkets and convenience stores. It reported revenues totalling €51.7b (£46.1bn) last year, hiring more than 345,300 employees worldwide.
Singapore retailers clock 240% growth during 11.11
Alibaba's partnership announcement came off the back of its Singles Day shopping festival on 11 November, which clocked ¥168.3bn (£19.22bn) in gross merchandise value (GMV) at the end of the 24-hour online bonanza.
According to the e-commerce operator, Singapore online shoppers spent 63% more compared to last year on its Tmall and Taobao Marketplace portals, with the first order comprising a coffee table.
Singapore brands selling their wares on Tmall also recorded a 240% year-on-year climb in GMV, Alibaba said. Amongst the top-selling product categories were dresses, t-shirts, mobile phones, tables, and sofas.
The Chinese internet giant also touted the use of artificial intelligence (AI), machine learning, and cloud computing, which powered 325,000 orders per second at its peak during the Singles Day festival.
In addition, 95% of customer service inquiries made during the 24-hour event were handled by Alibaba's virtual customer service chatbot. More than 400 million customised online banner ads also were generated for participating merchants via its AI-powered marketing platform. And some 60 billion personalised pages on Taobao and Tmall Apps, populated with AI-based product recommendations, were delivered to consumers.
Alibaba added that it developed an engine, which made its debut this year, that was able to automatically allocate computing resources when necessary to achieve optimal system use and stability. The company estimated that this helped slash the number of servers needed by 30%.
It also used, for the first time this year, a patrol robot that conducted round-the-clock monitoring of its data centre in North China. This reduced, by up to 30%, the number of repetitive operations and tasks related to data-centre monitoring that its human administrators would otherwise had to perform.