Why Is the Biggest Online Store in the World Heading to Offline?
by Lindsay Rowntree on 15th Nov 2017 in News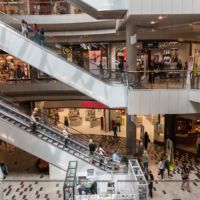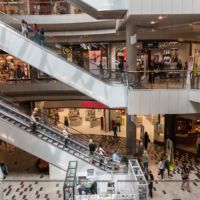 Modern retail is, to put it mildly, in a state of transition. But judging just from the headlines in the biggest outlets, it's not always clear which way things are headed. Is there a 'Retailpocalypse' signified by the 50% decline in American mall foot traffic and the 8,000+ stores projected to close by year's end? Writing exclusively for RetailTechNews, Chaitanya Chandrasekar, co-founder and CEO, QuanticMind, asks: is everything shifting to online while brick-and-mortar goes away forever?
Not even close.
The growth of e-commerce is obvious, clocking in at about 15% quarterly, and is outpacing brick-and-mortar retail growth at 4% quarterly. And as of last year, 79% of Americans shopped online, and 51% shopped via mobile. However, the US Census reports that more than 91% of all retail business is still done through traditional outlets. So purchasing is still predominantly happening at physical storefronts. But purchasing habits are changing. And that's why the biggest online retailer in the world has started moving to offline.
Amazon's new direction
Amazon.com is the undisputed leader in e-commerce, clocking in USD$94bn (£71.4bn) in sales in the past year. It also just opened its tenth brick-and-mortar bookstore and is already making big pricing changes with its highest-profile acquisition to date, the brick-and-mortar supermarket chain Whole Foods.
Why is a company whose name is synonymous with online e-commerce moving to offline? Because it understands that traditional retail still dominates for sales, but the process by which shoppers eventually arrive at a purchase – the so-called 'customer journey' – is changing.
The changing customer journey
There was a time when retailers with a big enough budget controlled all major channels: a few TV stations, radio ads, print, and maybe even some outdoor. We know those days are long gone with the rise of online, social, and especially mobile. There are more channels than ever through which retailers can reach their potential customers; but with the growth of online infrastructure and mobile-adoption, retailers are also seeing longer buying cycles and lower engagement rates.
This is because greater ease of access to online information, particularly through mobile, is leading to more customers performing pre-purchase research online and through their mobile devices. About 70% of 18-36 year-olds are 'webrooming' – browsing virtual showrooms rather than brick-and-mortar storefronts. As they progress through their buying journey and get closer to purchase, they go through the all-important evaluation stage, 2/3 of which is customer-controlled (including word-of-mouth conversations, browsing product reviews, price comparisons and making in-store visits).
But, as customers are becoming more tech-savvy, they're also becoming more fickle and harder to reach. Now, more than ever, as more customers use electronic channels, they're also blocking out irrelevant electronic messaging – 11% of all online users now use an ad blocker, and Google will be adding a built-in ad-blocker to the world's most popular browser, Chrome, in 2018.
How can retailers adapt?
In this brave new world, it seems like shoppers are going online in greater numbers, only to tune out retailers and their messaging, also in greater numbers. But that isn't the whole story.
Even though more shoppers are going online, they're using those extended research periods to eventually arrive at physical storefronts armed with the best information on what to buy... and with a greater overall propensity to buy. And they're turning to deeper-funnel channels, such as online search. While other ads are being filtered out, paid search ads tailored to location are actually preferred by 4 out of 5 searchers, making this channel a powerful way to reach relevant audiences.
And shoppers are using their wondrous mobile devices to not only search for relevant products and services, but also to search for what's on their shopping list specifically in their area. Seventy-six percent of all 'near me' searches on mobile drive searchers to visit a storefront, and of those visitors, 28% make a purchase. This online-to-offline (O2O) path is becoming a regular part of the customer journey.
Embracing O2O and search... just like Amazon
Given these changes, Amazon's actions are probably starting to make a great deal more sense. While the company continues to see huge success online, it knows that it can't grow without physical storefronts, which offer it the ability to drive more sales from more-educated shoppers that are arriving at stores 100% ready to buy, rather than a vague desire to browse.
The company also understands the power of deep-funnel channels like paid search, having run sporadic tests on paid channels, and finally decloaking at the search marketing industry's largest conference to discuss its own paid search ad units, strategies, and best practices. Amazon knows that one of the best ways to close a sale is to find shoppers who are already in-market and looking for products to purchase.
And now, you do too. You also know why the biggest player in online retail is headed to offline – and you should also have some idea of how you can put these lessons into practice for your business. Having a connected experience that facilitates the O2O customer journey – including optimised web and mobile experiences that provide clear calls-to-action to learn more about products or find them nearby – will help you bring in more customers. Having a strong, lower-funnel strategy that includes channels such as paid search will help you engage in-market shoppers and drive them, particularly through local searches, to your storefronts to drive more foot traffic and, ultimately, more sales.